If you are passionate about online trading and share your hobby on your broadcast channels, you can earn extra income thanks to affiliate marketing.
This blog will reveal all the secrets on how to monetize your hobby for finance, Forex and binary operations. Making your broadcast channels profitable and making your passion your main source of income is possible with affiliate marketing.
How does affiliate marketing work?
Affiliate marketing is the best tool to turn your passion into a source of income. And it can be just an extra or even become your main source of income; it all depends on the dedication you want to invest.
It is as easy as taking advantage of the content that you already publish on your online broadcasting channels and incorporating affiliate campaigns; recommending your followers to register on the websites of the advertising brokers. And for each new valid registration, you will get a commission.
What do I need to start running affiliate campaigns?
The only thing that is essential to start is to have one or more channels where you share your tricks, interesting information or tips on online trading and that you have followers to whom you can launch your affiliate campaigns.
With "broadcast channels" we mean:
Website or blog. It can be specialized in trading or it can be more generic; You will be able to incorporate affiliate campaigns as you expand content with topics related to finance, Forex or binary operations. What is important is that you have high traffic and can successfully launch affiliate campaigns.
Social networks. Build a good fan base and share affiliate campaign links to recommend advertiser promotions.
Instant messaging applications (WhatsApp or Telegram). Create a channel and share the campaigns, just like you do on your social networks.
Any other channel that allows you to share links or banners is equally valid. The limit to monetize your hobby is your imagination and creativity.
How do I earn money with my love of trading?
Once you have your online channels prepared, the next step is to become an affiliate (link to registration) of Affiliabet. You will have access to a platform where you can
Choose an affiliate campaign to promote the campaigns of our advertisers. You have at your disposal campaigns from your favorite online brokers.
Organize your campaigns and share on your channels. Depending on the nature of your digital channels, you can choose between sharing a link or placing banners.3.
For every new trader that you refer to advertisers, you will get commissions.

You are 3 steps away from turning your passion for trading into a source of income.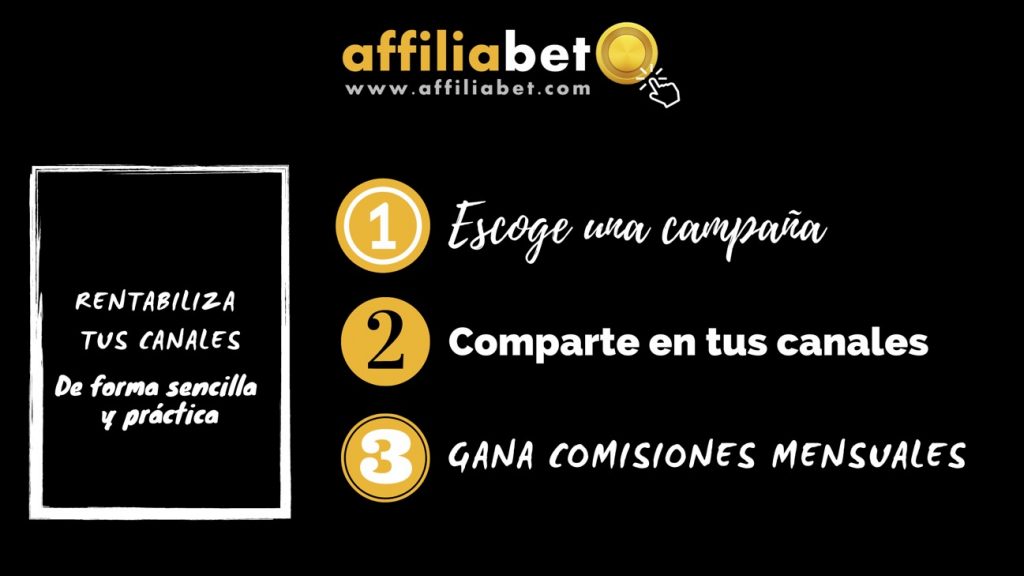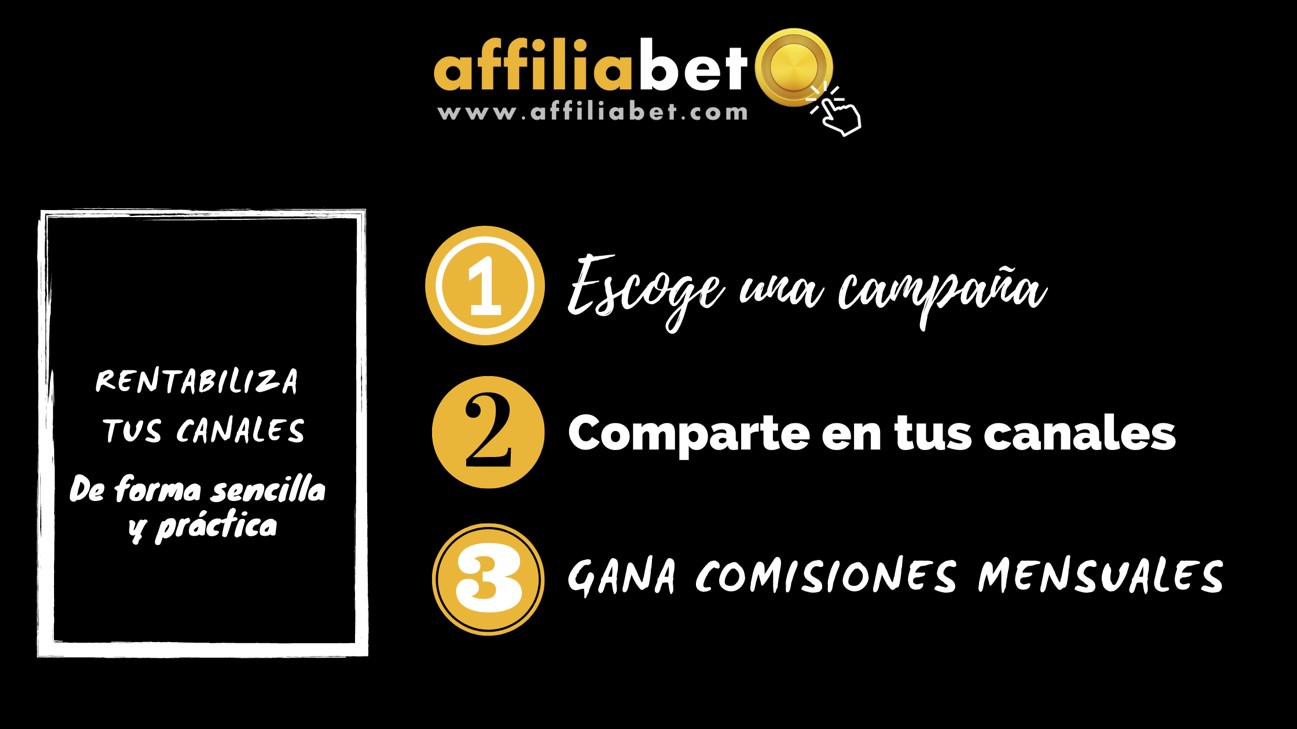 Basic Affiliate Marketing Tools:
In the Affiliabet affiliate platform you can build your affiliate campaigns with only two tools:
Tracking links: they are personalized urls that you will share and that will take your users to the websites of the advertising brokers to register.
Banners: you can choose between several brokers creatives to place on your website or blog and that also contain a unique url.
Whichever way you choose to share your affiliate campaigns, when you have referred a new trader to the advertising broker, the registry will identify itself with your user and your commissions will be added.
What kind of online trading can I find at Affiliabet?
There are many instruments that can be traded. Currencies, stocks, commodities, indices … and now also cryptocurrencies.
The operations with bitcoins are making an increasingly young public with little experience in buying and selling shares enter this market.
For this reason, brokers are betting on affiliate marketing. And it is precisely the finance affiliate campaigns that give the highest commissions.
In Affiliabet (register here) you will be able to program affiliate campaigns with leading advertising brokers in the financial market; With which you can benefit from commissions with a high CPA and get the most out of your channels.
How much can I earn from online broker affiliate campaigns?
Affiliate marketing is a safe bet if your goal is to make your online broadcast channels profitable. And within affiliate campaigns, the promotion of online brokers is one of the most profitable.
The commissions are of the CPA type and, for each new trader that you send to the advertising broker, you can commission up to € 500. This new user that you get will have to meet some conditions but it is true that they are affordable for those who regularly handle trading operations such as making a minimum deposit and carrying out minimum operations on the platform.
For your finance, Forex and binary trading affiliate campaigns, choose Affiliabet (sign up here); your number one manager with whom you will manage your campaigns from a digital platform that makes marketing resources available to you to get even more profitability and from where you can share directly in your dissemination channels quickly and efficiently.
Sports betting, online gambling and forex campaigns
REGISTER TODAY AND RECEIVE A
10€ WELCOME BONUS