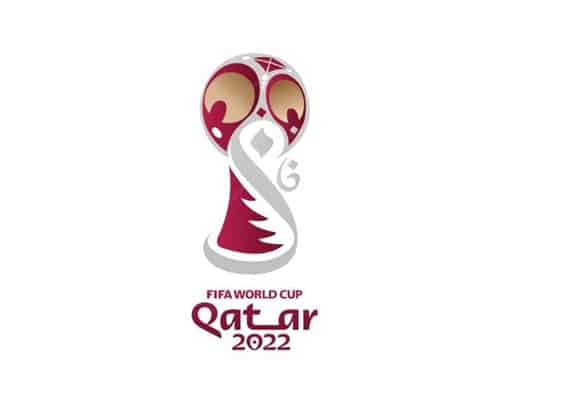 Betting on the 2022 World Cup will not go unnoticed, since it is the king of sports that unleashes the most joy, happiness and expectation worldwide. It is a sport that has a wide support and 21 editions of world championships that accredit it, from Uruguay (1930) to Russia (2018). Now it is the turn of Qatar 2022, a power in the Arab world to host the greatest soccer competition.
For the first time this competition will be held in an Arab country, and it will also be the first time it will be held between the months of November and December, as in previous tournaments it had been held between the months of June and July. Stay reading and find out how to bet, where to bet, favorite selections, bookmakers' odds and much more.
Which teams are favored to win the World Cup 2022
The arrival of the World Cup has brought great surprises, both on the way to the qualifiers and at the beginning of the World Cup; and you should know that the main reason why it is not being held in summer, but in winter, is the climate in Qatar.
In addition, we will be in the presence of a top-level competition in which individual stars such as Zlatan Ibrahimovic or the promising young Erling Haaland will not be present; likewise, teams accustomed to taking part in this competition such as Colombia and Italy have been left out.
However, those who are in competition and with a good chance of lifting the World Cup in Qatar 2022 are teams such as:
Brazil
To talk about Brazil is to have a conversation about the purest essence of soccer, and the fact is that it is the team that has lifted the World Cup the most times (5). Although it is true that they have not won since Korea-Japan 2002, and it has been 20 years since then, it is also true that they have won the World Cup more than any other team:
Youth and skill in the field.
Elite offensive line.
Balanced defense.
Promising midfield and one of the best in the world.
Unbeaten streak that accredits it as a favorite.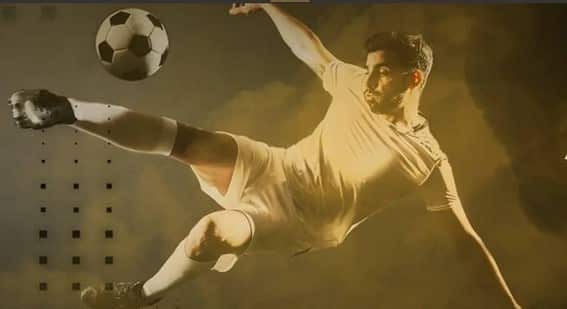 France
There is not much to say about the last and reigning world champion as it is France, as it maintains the core of players who lifted the Russia 2018 World Cup. And if Brazil has enough experience and skills to win this year's edition, France is not far behind, just name world stars such as the current Ballon d'Or winner Karim Benzema, Kylian Mbappe, Antoine Griezmann or Ousmane Dembelé.
On the other hand, it has a luxury midfield with Aurélien Tchouaméni, Eduardo Camavinga, N'Golo Kanté and Paul Pogba; it enjoys a good defense with Raphael Varane, Ferlan Mendy, Benjamin Pavard and Joules Koundé, among others. So France has enough arguments to repeat.
Argentina
Many years have passed since Argentina last lifted the World Cup, and we must go back to 1986 when they won in the edition held in Mexico.
However, with a mix of youth players that stand out in respectable clubs such as Lautaro Martinez or Julian Alvarez, plus the experience of others such as the 7-time golden ball winner and considered by many as the best player in history Lionel Messi, Angel Di Maria or Angel Correa, Argentina may be able to revive past laurels.
Other teams with a good chance to win the Qatar 2022 World Cup
We have named the main candidate teams to win the Qatar 2022 World Cup, but, in fact, they are not the only ones with a chance, since teams such as Germany, Spain, Belgium and England are favorites at most bookmakers.
However, they will have to overcome aspects such as the absence of Toni Kroos in the case of Germany, the lack of consistency of Eden Hazard in the case of Belgium and general consistency in the cases of Spain and England.
Some soccer celebrities like Luis Figo give teams like Mexico and the Netherlands, better known as "A Clockwork Orange", a chance to give them a run for their money.
How to bet on the World Cup 2022
If you don't know how to bet on the 2022 World Cup, don't worry, we will explain step by step how to do it. First you must choose one or more of the many options among the bookmakers that exist; then you must complete the registration process and create an account.
Most bookmakers will ask you to fill out a form with your real data, as well as an email to verify your account. At the end of the above process, you must make a deposit and you will be ready to start betting.
Where to bet on Qatar 2022 qualifiers
Where to bet on the Qatar qualifiers As we have already mentioned, to start your bets for the Qatar 2022 World Cup you must register in one of the sports bookmakers; in this sense, we recommend you to choose among the most prestigious or best sports bookmakers, because this way you will have your investment guaranteed and a safe return when it is your turn to make withdrawals.
On the other hand, you should know that you will have a very good opportunity to generate income at this time of the year with the arrival of the World Cup; since you will be able to use Affiliabet's platform to generate affiliate income from clients captured through your link.
Types of bets you can place on the Qatar 2022 World Cup
It is generally thought that sports betting consists only of predicting and betting on the winning team, and this is not true, since betting on the winner or tie (in the case of soccer) are classic plays. Here are some of the bets you can place in Qatar 2022:
Winner
This is the classic main play in which you choose the team you think will win the match. You should know that the favorite team will have a low odds compared to the opponent unless both teams are equal in skills in theoretical conditions, which would make the odds similar.
Bets with advantage or disadvantage
In this modality, the team you choose will come out with a 1.5 goals advantage or disadvantage according to the odds you choose. For example, a bet of -1.5 for Brazil means that it must win by at least two goals difference, likewise, +1.5 for Qatar means that it must not lose by more than one goal. In this way and under these conditions the bet would be valid.
Betting on over/under (over/under)
This is betting on a higher or lower number of total goals in a match compared to the total set by the bookmaker. For example, the game Qatar vs Ecuador with a mark set at 2.5, if you bet on (over) to win must score three goals or more.
Live betting
You can place live bets while the match is in progress, however, the odds will change drastically and the winnings will be lower or much higher in case of outcome changes.
Betting on special and future quotas
There are achievements or special play quotas that will give you a higher profit, for example:
Golden boot winner or top scorer of the World Cup.
World Cup champion before the start of the tournament.
Continent of the winning team.
Best goalkeeper of the competition.
Players sent off or yellow carded.
Corner kicks.
Many others.
How much does Brazil pay as world champion
Since Brazil is the favorite of most people, you will surely want to know the odds offered by the team to be world champion. If you bet on Brazil as world champion you will get 5 Euros for every 1 Euro bet. After Brazil, there are France and Argentina that pay 7 to 1, England that pays 8 to 1, Spain with 9 to 1 and Germany with 11 to 1 respectively.
As you may have seen, the World Cup in Qatar offers great emotions and an infinite number of bets that you can place, from classic plays to exotic bets. So don't limit yourself and start your predictions and sports bets.